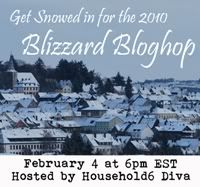 Thanks to
Household 6 Diva
, I have something to do today! Thought it would be a good way to tell you guys a bit about myself, and meet some new bloggy friends!
Anyway.
I'm Via. I'm a 20-something blogger. I'm currently in college, attaining my education degree (hey, they say the average degree takes 5.6 years to actually complete...right?).
On May 15th, I'll be marrying my amazing air force officer, B.
And then we'll be moving way "out west" via Air Force. (And if you know anyone in Wyoming, I'd love to chat it up!).
This is my dog, Chase. He's awesome.
I love Photography. I'm a writer and a crafter.
But more than anything, I love to travel. Kenya, by far, is the best place I've ever been.
I love to advocate for things, especially breast and childhood cancers and groups especially for violence against women.
I started this blog originally to meet other air force/military wives to see what life was like for them (you?). And it's been amazing!